Our Technology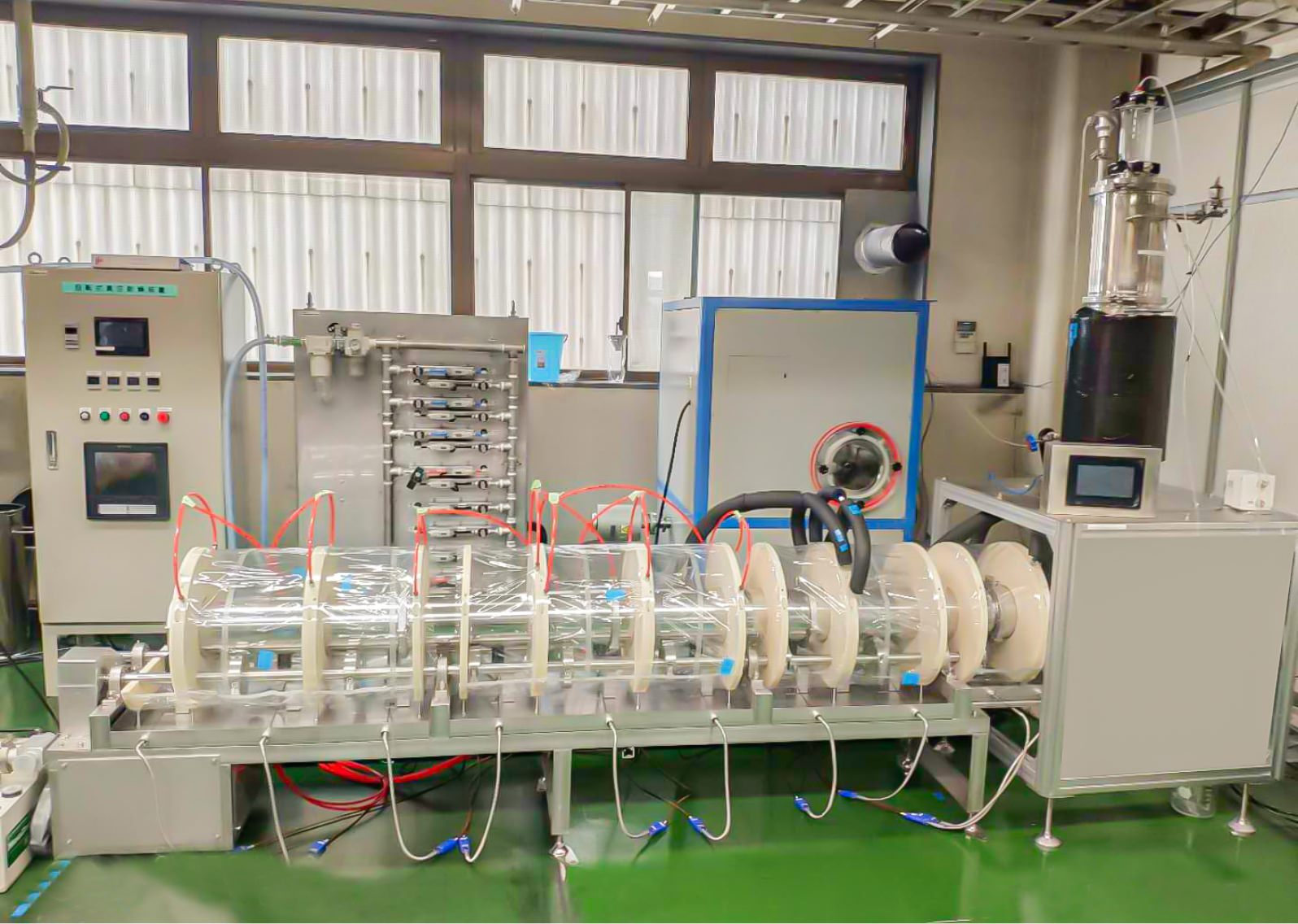 Our Technology
Our continuous freeze-drying technology had already been developed and patented by the time the COVID-19 pandemic struck. When the initial COVID-19 vaccines were approved in late 2020, we began to investigate using our technology for the lyophilization of vaccines.
This technology makes it possible to produce vaccines that can be stored and transported at room temperature with efficiency several times higher than traditional methods.
We look forward to hearing from interested vaccine manufacturers.
Corporate Identity
Vision
We are committed to the development of pharmaceutical formulations
that bring health and happiness to people around the world through
our unique creativity and reliable technology.
Mission
Challenge technological innovation and contribute to society
Innovation Path
Respect our colleagues, deepen trust with our business partners
and shareholders, and spread valuable technology to the world
Group Company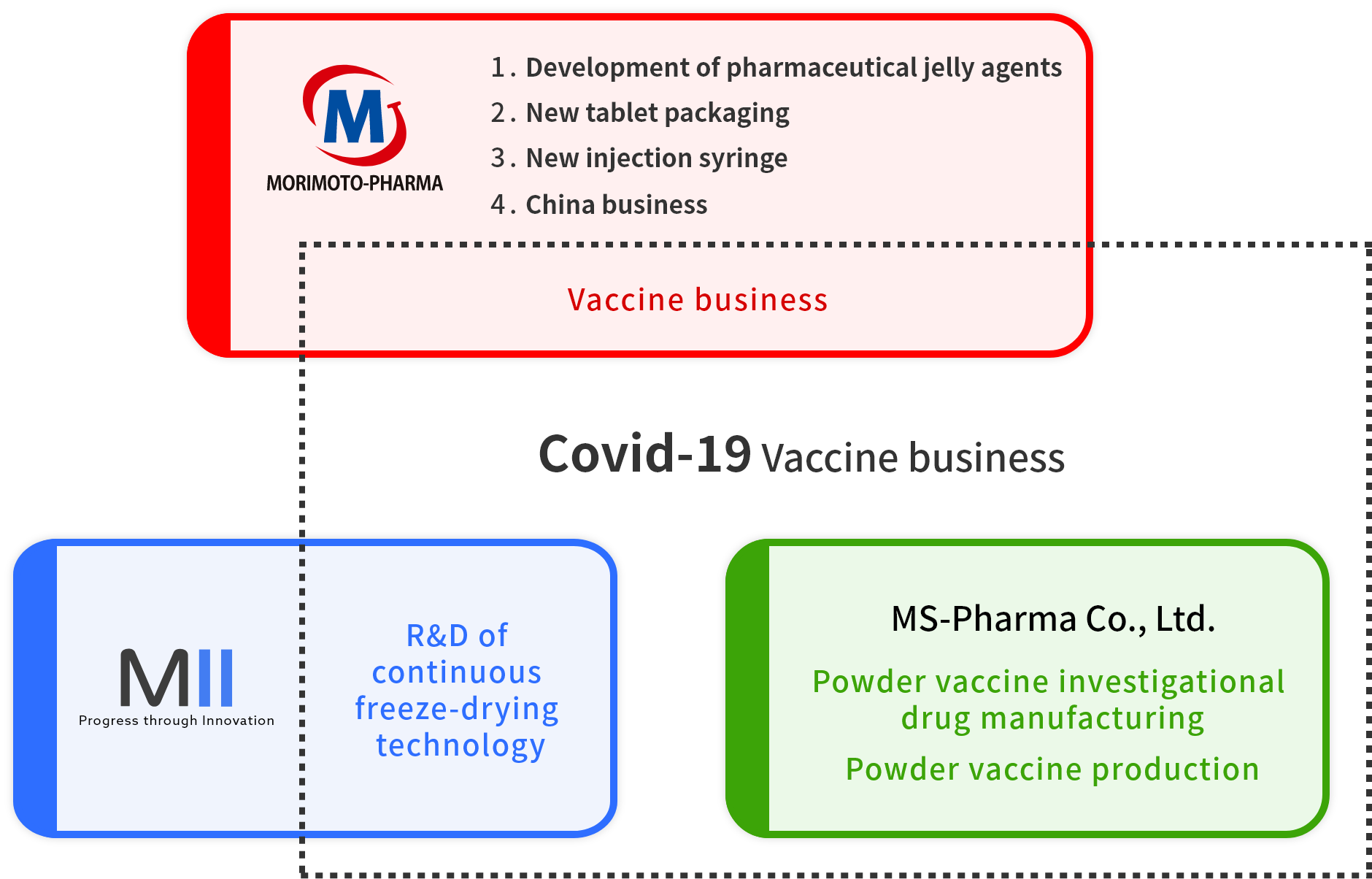 Morimoto-Pharma Group is preparing to begin the production of lyophilized COVID-19 vaccines at the end of 2022.
MII Ltd. obtained patent approval for our continuous lyophilization equipment in October of 2020 and is engaged in the R&D of lyophilized formulations.
MS-Pharma Co., Ltd. utilizes this continuous lyophilization technology to manufacture both clinical trial supplies and pharmaceuticals for full-scale production.
In addition to its already existing business, Morimoto-Pharma cooperates with its subsidiaries regarding the manufacturing of lyophilized COVID-19 vaccines and general powder vaccine data management.