Partnering with MII
Contribute to the health of people around the world via the innovative formulation of value-added medicines.
As a drug formulation and technology innovator, our mission is to take on the challenge of commercializing the world's first continuous lyophilization technology at a record speed. To achieve this goal, strategic partnerships with outside innovators are essential, and thus, we are actively pursuing collaborations.

We are interested in partnering with companies, universities, and research institutes regarding the research and development and lyophilization in the fields listed below: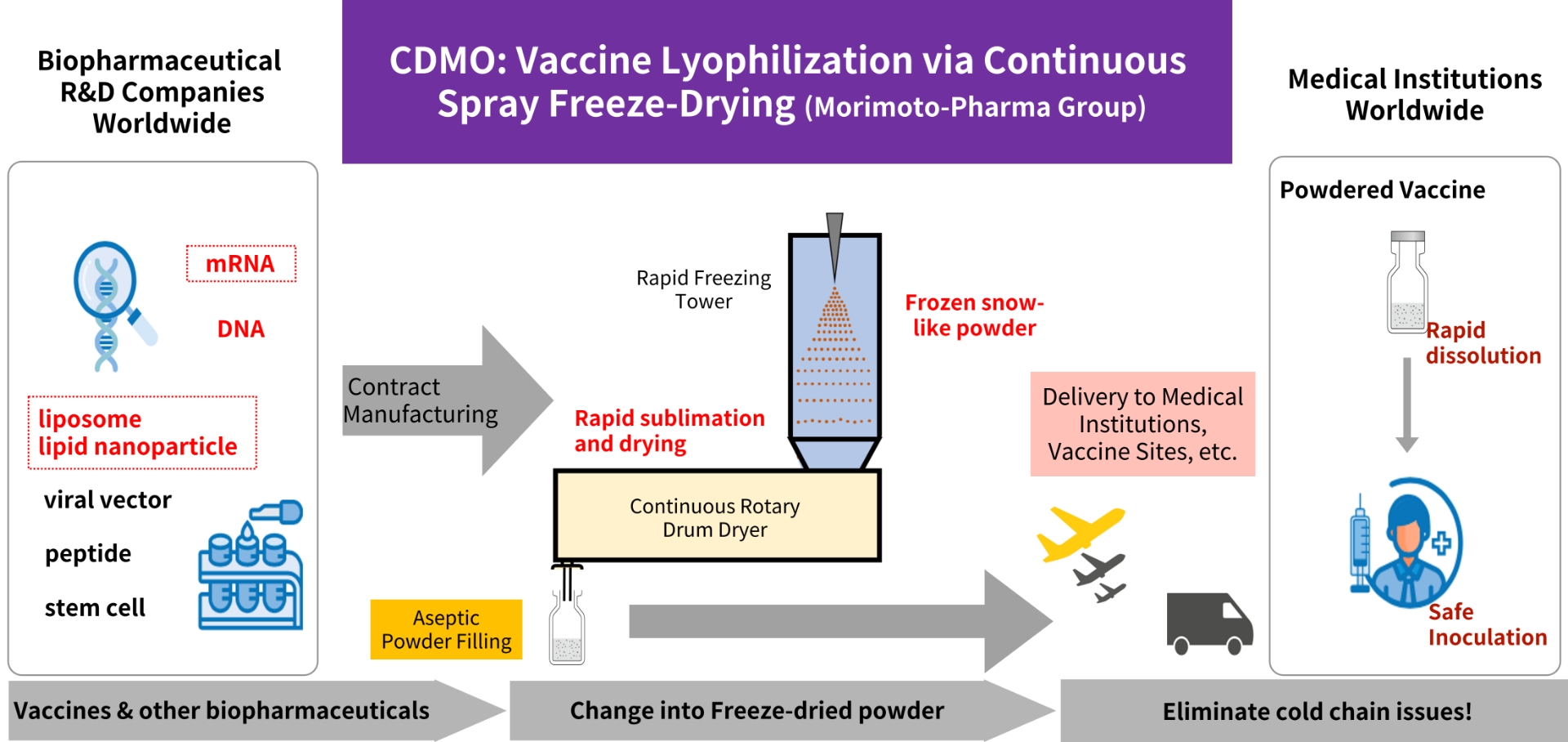 Fields of Interest
Nucleic Acid Medicines
Therapeutic Antibodies
Recombinant Proteins
Regenerative / Cellular Medicine
New Formulations, DDS
etc.
For the betterment of patients' lives, we are looking for partners who share our philosophy and culture of trust so that we can work together to develop innovative formulations.

We invite you to share your ideas and insights with us so that we can bring truly valuable next-generation drug products to the market together.